Mitzvahs
"
Bobby and Keith from BDM Productions are awesome DJS! They made the dance floor at my Bar Mitzvah look like a night club with all the speakers and lights the brought with them. BDM Productions Rocks!
"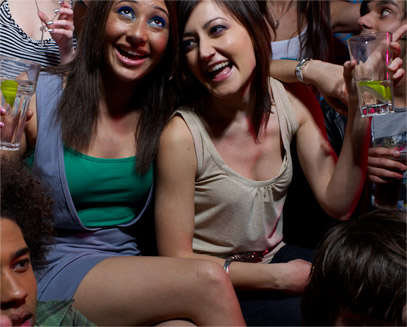 A Bar Mitzvah or Bat Mitzvah is one of the most important parts of a young Jewish male or females life. This event signifies the becoming of a man or women with in the Jewish community. At BDM Productions we understand the importance of this celebration. We also understand how much work goes into throwing a Mitzvah. Let us make your party planning process that much easier by having BDM Productions as your one stop shop for all you entertainment needs. By using our state of the art sound and lighting systems, plus our nationally known DJs, BDM Productions will give you the Bar or Bat Mitzvah of your dreams! No matter the size of your party BDM Productions will customize an entertainment package perfect for your celebration.
OUR DJS
Our DJs have years of experience in performing at Mitzvahs. Unlike many mobile DJ companies, all of our DJs are skilled turntableists. This means you will never see one of our DJs show up at your Bar or Bat Mitzvah with just a laptop. An Ipod could do that just as easily. Our DJs at BDM Productions pride themselves on the quality of their performance and on their ability to mix, blend, and transition any styles of music together. By having this skill set, we are able to provide you with the ultimate entertainment experience for your Bar or Bat Mitzvah.
OUR MUSIC
Our music catalog consists of over 150,000 songs! We have every top billboard hit from the 50's, 60's, 70's, 80's, 90's, and present day. In addition, our catalog holds music from every major genre such as Rock, Classical, R&B, Dance, Country, Contemporary, Rap/ Hip Hop, Top 40, Pop, House, Electro, Ballroom, Swing, and alternative. Moreover, a member of our staff will sit down with you prior to your Bar or Bat Mitzvah to discuss the playlist. If we do not have the particular selection you want in our catalog, we will go out and buy it specifically for your Bar or Bat Mitzvah at no additional charge! Whether you would like to choose every single song, let our DJs use their judgment, or a combination of both, BDM Productions can meet all your musical needs.
OUR SOUND AND LIGHTING
At BDM Productions our sound and lighting systems are state-of-the-art. We use the most current and top of the line rack mount and LED lighting systems. All of our lights are motion and sound censored so that they rotate, change shape, change image, and change color to the beat of the music! In addition to our lighting, our sound systems are unmatched. We use a combination of JBL and Mackie powered speakers and subwoofers to provide more than adequate sound for your Bar or Bat Mitzvah.
PHOTOGRAPHY
Have you found your photographer yet? If not, look no further! BDM Productions has a full line up of experienced professional photographers. Our photographers are fully trained and will capture every special moment of your event. Using a variety of different lenses and camera angles, the BDM Productions photographers will supply you with nothing less than a full array of stunning photos documenting your entire event.

*** Add a Photographer to any package for only $100 per hour!***