Corporate Events
"
Bobby from BDM Productions is a real professional. We worked with him to throw our company launch party. The entertainment and overall production of the night was amazing! I would recommend BDM Productions to anyone.
"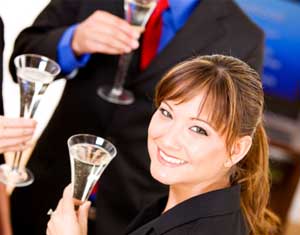 Is your company looking for a production team to help throw their next corporate event? Look no further! BDM Productions is an industry leading professional in next level entertainment events. No matter what size your company is, BDM Productions has a next level entertainment package perfect for your event. Here at BDM Productions we pride ourselves on the quality, efficiency, and effectiveness of our work. We take no short cuts in providing you and your company with the best mobile production to meet and exceed all of your event needs. Work side by side with BDM Productions as a team, and together we will take your event to the next level!
OUR DJS
At BDM Productions, we believe in putting the DJ back in Mobile DJ. This means you will never see one of our DJs show up with just a laptop. An Ipod could do that just as easily. Our DJs pride themselves on their performance and ability to be able to mix, blend, transition, scratch, and slam any two tracks together to ensure for a slam packed dance floor all night long. The three main DJs contracted by BDM Productions are: Bobby De Maria, Keith Chambers, and DJ Tsunami. All three of our talented DJs currently hold weekly spots at some of Chicago's most upscale and edgy night clubs. The BDM Production DJs have played in every top 20 club in Chicago. In addition, our DJs have played in every major city in the Midwest, as well as in New York City, Miami, Las Vegas, and Los Angeles. Two of our DJs (Bobby De Maria & Tsunami) will be playing sets at World Music Conference in Miami this March. All of your Djing needs will be met and exceeded by BDM Productions to ensure a night of musical entertainment that will not soon be forgotten.
OUR MUSIC
Our music catalog consists of over 150,000 songs! We have every top billboard hit from the 50's, 60's, 70's, 80's, 90's, and present day. In addition, our catalog holds music from every major genre such as Rock, Classical, R&B, Dance, Country, Contemporary, Rap/ Hip Hop, Top 40, Pop, House, Electro, Ballroom, Swing, and alternative. Moreover, a member of our staff will sit down with you prior to your Corporate event to discuss the playlist. If we do not have the particular selection you want in our catalog, we will go out and buy it specifically for your corporate event at no additional charge to you! Whether you would like to choose every single song, let our DJs use their judgment, or a combination of both, BDM Productions will meet all your musical needs.
OUR SOUND AND LIGHTING
At BDM Productions our sound and lighting systems are state-of-the-art. We use the most current and top of the line rack mount and LED lighting systems. All of our lights are motion and sound censored so that they rotate, change shape, change image, and change color to the beat of the music! Our sound systems are unmatched. We use a combination of JBL and Mackie powered speakers and subwoofers to provide more than adequate sound for your corporate event.
NEXT LEVEL PRODUCTIONS
Over the past few years a new trend has emerged in the corporate events industry. Larger corporations have been looking to enhance the production value of their corporate events by adding extra lighting, more sound, special effects, and an overall upgraded visual appeal. In essence, these corporations are transforming their venues into elegant parties for the evening. BDM Productions is one of the leading companies in the industry for large scale corporate event productions. Our company has the equipment and the know how to make your next corporate event an experience the company will never forget. View our Next Level production packages for more information.
PHOTOGRAPHY
Have you found your photographer yet? If not, look no further! BDM Productions has a full line up of experienced professional photographers. Our photographers are fully trained and will capture every special moment of your event. Using a variety of different lenses and camera angles, the BDM Productions photographers will supply you with nothing less than a full array of stunning photos documenting your entire event.
*** Photographer included in Next Level Production Packages- Add a Photographer for only $100 per hour in all other packages***